TOP 10 Scariest Roblox Games you Can Play this Halloween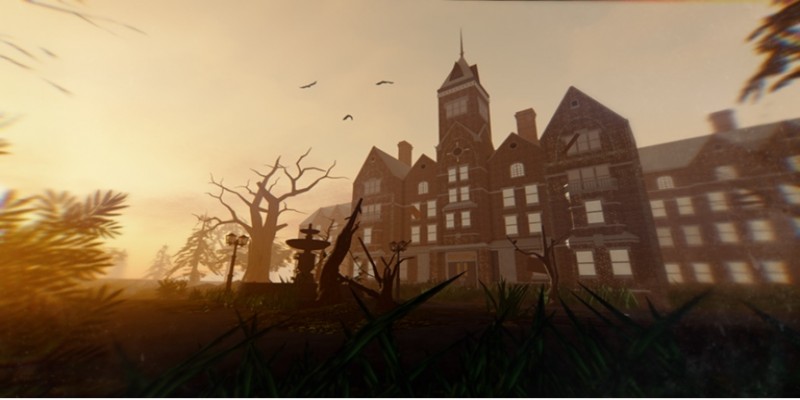 Hello, all Roblox fans! It's October, the scariest month in the year. Why? Do not forget about Halloween. There is a time when all people dress up as ghosts, zombies and other scary creatures to create the most frightening atmosphere. And if you are a Roblox gamer, then why not go further and add even more Halloween mood by playing themed games? In this post, we will share with you our favorite spooky games. Let's start!
Zombie attack
Zombie attack was introduced by wenlocktoad vs indra in December 2017. It is a survival horror game that quickly became one of the most playable and popular Roblox titles. The gameplay centers around the story of zombies attack. Therefore, your goal is to survive here. You assume the role of a zombie hunter. Moreover, the game supports the multiplayer mode where you can team up with 8 players. As you progress, you earn scores and new weapons that are essential to survive in this horror world.
Although the gameplay and the plot are not unique, we like this game due to its graphics. The developers used a lot of neon colors and animation effects. Also, the game features several different kinds of zombies, some of them are really rare, therefore, their murder will gain you more bonuses. The most important battle you need to win is the fight with a zombie boss.
Invite your friends to play online together! And be not afraid, the controls are easy, hence, we are sure that everyone can quickly figure out things.
A Wolf Or Other
Have you ever played games such as Mindless Sunshine, The Luckiest Person Alive, Survive the Killbots or Ball Racing Battle Royale? If yes, you can probably hear about A Wolf Or Other. It is a game developed by one of the most active Roblox developers Otter Space. A Wolf Or Other was released in January 2018. But the developer is continuing to improve the game and publish updates on a regular basis.
The gameplay is very similar to the Mafia game, but it has a more interesting and exciting plot. All the events occur in the 19th century. A Wolf Or Other has the implemented algorithm that randomly selects your role in every game. You can be a werewolf, a citizen, or a hunter. The game goals vary according to the character you play:
♦ The werewolf: you need to find and murder every civilian;
♦ The citizen: make all that's possible to remain the invisible;
♦ The hunter: your task is to find and kill the werewolf.
The gameplay is very dynamic. You can play with 12 gamers in a multiplayer mode. But be ready that the graphics are very simple. There are no details or incredible animations.
Stop It Slender
Be ready! Stop It Slender was recognized as the scariest game our team has ever played on Roblox. Moreover, guess how many people can play the multiplayer mode? 10? Maybe 15 or 20? No, take more! 30 players can play online in real-time.
The gameplay of Stop It Slender is pretty simple. From the group of players, the game randomly chooses the one who will be a Slenderman in this round. All others are harmless civils. Their task is to find the eight pages of the journal that are scattered around the maps. What is the aim of a Slenderman? Most likely, you already guessed. Of course, to stop them.
The maps look really scary and full of unexpected turnouts. Be very attentive when you see a Slenderman for the first time. As for me, I was terrified. Due to the excellent graphics, the developers created a really scary creature! Also, it is very important to remember that the more you look on Slenderman, the more health you will lose. Stop him before he stops you! For those who are especially fearless, I have one secret thanks to which you can experience the whole gameplay even more. Put on your headphones and sit in a dark room. A decent dose of adrenaline is guaranteed!
Alone in A Dark House
Alone in A Dark House is centered in a mystical and curious story of the murder. Its plot forces you to spend days and nights until you know the truth. The game was released in November 2014, and by the time of writing has more than 12,7 million page visits. There is a multiplayer mode that supports up to 25 players. Alone in A Dark House was made in the dark tones with realistic graphics.
A player assumes the role of a private investigator who travels to a small town to investigate the mysterious murder of the young boy. We immediately note that playing in the darkroom with headphones is necessary to get the full effect. The story is set up in August 1996. All the events occur in the dark house, where you need to solve different challenging puzzles. If you like mind-bending games, playing Alone in A Dark House is exactly what you need. Be ready that before you know the truth of the murder, you have to know the family secrets that are really scary.
Roses
We move on. The next game takes us to the 40s of the 20th century. Here you need to take the role of a man who is trying to find his friend. Not so long ago, Max, the lost friend, took part in the film contest and went to the unknown place for shooting. After some time, communication with him was lost, and then he completely disappeared. What happened? Why did it happen? Who's guilty? These are questions that you have to find answers to.
Please note, there are some nuances you need to know before downloading. The game is in Paid Access. Please, do not confuse this with the Early Access or Alpha/Beta versions. Paid Access means that you need to purchase the game and then never pay for the additional content or for unlocking new items. Also, Roses requires a pretty good device to run properly. For now, there are currently only 3 chapters. To pass all of them, you just need to spend around 30 minutes. But developers said that they will add new chapters in the near future.
Zombie Rush
Another zombie game on our list. And it was obvious! Agree, that the Halloween list without a couple of zombie games wouldn't be a Halloween list at all. Zombie Rush's gameplay provides you with several waves of dangerous zombies attacks as well as several maps. Every map features a unique theme.
The players can choose which role to assume: zombies or their hunters. If you choose the last role, you need to fight off wave after wave of zombies. As you progress, you unlock new weapons and other items that are necessary to win the game. If you want to play as a zombie, your task is to find and finish off all the remaining survivors.
Zombie Rush was released in 2013 by the developer with a tasty name Beacon Studio. Not so long ago, they published an update. In this release, there's a new Hardcore mode, Cemetery 2.0, Ban Hammer Buffed, and Turkey Zombies were added.
Nightmare Mines
Are you ready to travel to the year 1988? If yes, read on! This year was not chosen by chance. In 1988, the government of a fictional country ROBLOXia discovered the biggest mining facility in the world. Of course, they started to mine here. But in 2006 things changed. People found strange black solid objects that did not look like anything. More and more objects were discovered over the next four years. At that time, the garments decided to start using them as a new source of fuel. This is the moment where all begins: miners began to change. They turned a dead body of a 20 days old, and skin got a weird brown color. You and the other 8 players remained locked up. Now you have to figure out how to get out of the trap and get into the Sanctum.
The game is designed for 9 players. What we do not like is the refresh rate. Nightmares Mines was launched in 2010, and the last update was published in 2012. But in spite of this, the game is played by many Roblox users even now.
The Horror Elevator
The Horror Elevator transfers you to a scary building with 30 floors. On every floor, you will face different murderers that are struggling to kill you. As you may have guessed, your task is to survive. The game features great location visuals full of realistic effects and neon animations. But as for the characters, everything is very simple and without any drawn details.
The Horror Elevators was released in July 2014 by zMadZeus. But the latest update was published in November 2019. The developers improve some Jumpscares, NPC's, and fixed the issues with missing sounds or music. The multiplayer mode support 10 players.
Theme Park Tycoon 2
Without exaggeration, Theme Park Tycoon 2 is one of the top games on Roblox. It has several releases. And now the developers launched a special Halloween time version. Welcome back to the Halloween scary park!
In the game, player assumes the role of a park manager. Your task is to construct different rides and design the roller coasters as you wish. Halloween Theme Park Tycoon 2 has a lot of challenges and puzzles you need to solve in a limited time. It was designed for 6 players with whom you need to team up to win the game. Theme Park Tycoon 2 features high-quality graphics with decent animation effects. The controls are very easy, so everyone will be able to quickly understand the rules and commands. Invite friends and have fun together!
Confined, a Story of Death and Shadows
Confined is the last game on our list we recommend you to play during Halloween. The gameplay centers around spooky creatures that attack the player in the dark. Therefore, your task is to boost all your creativity and other skills to survive.
Confined was released in June 2018 by vv5ng. Please note that the game does not have a multiplayer mode. Therefore, only one person can play it. The latest update was published two years ago.
The scary games for the scary times
Well, have you decided on the spookiest game? Or maybe you want to download several games at once? Share with us in the comments. It is very interesting to know what's your choice.