Top 5 Hair Rising Horror Games on Android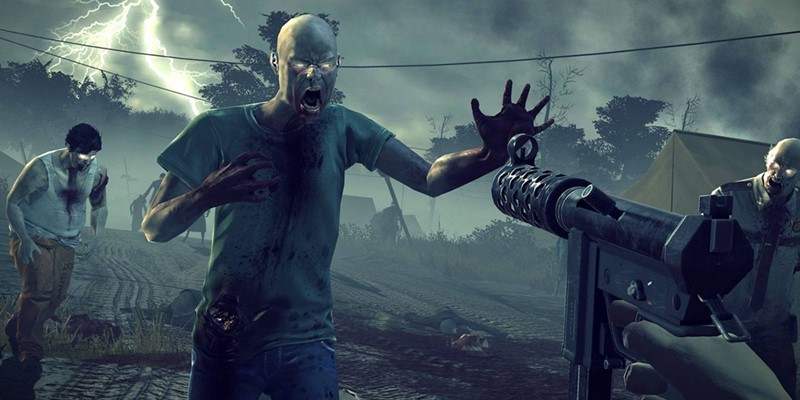 This article is a love letter to all penny dreadful fans up here. We know you exist! If you want to feel the excitement from someone's nightmares represented in games, you came to the right place. Here are five amazing games for Android smartphones and tablets.
This list reflects everything we love about good old horror games. All of them are atmospheric and unique in their own way. There are multiple ways to scare you. Let's check them out!
The Walking Dead Telltale Series
This game is a real treasure for all fans of The Walking Dead comic book series. But even if you have never read these comic books or watched TV series, you still may fall in love with a beautifully designed game. Made by Telltale Games, it is an episodic adventure of Lee Everett, once a professor at the university and convicted criminal, and now world savior. He has to protect a young Clementine and bring her safely to her parents. The name of the game perfectly describes the enemies of Lee and Clementine. Brain-eating zombies are back in the game.
There are five episodes in every game. You have to follow the storyline each time. However, you are the one in charge of the end of the story. Take decisions and watch how they change the game.
Price: up to $34.99.
Distraint: Deluxe Edition
Distraint: Deluxe Edition is getting into your head. It is a psychological horror with 2D graphics and amazing soundtracks. Comparing to other horror games, it may not seem so macabre at first glance. Its hand-drawn graphics feel even nostalgic, with all the pixels and 2D resolution. You read monologues and dialogues appearing above the main character's head while he is investigating an old apartment with a never-ending number of closed doors. Controls are easy. You have to go back and forth, opening doors and investigating the content.
While the sounds are getting intense with every new step, there are no spooks behind the corner. The storyline is one of the main attractions there. Pay attention to the text that appears above the head. Everything is getting more intense close to the end.
Price: $4.49.
Into The Dead 2
Zombie-apocalypse is here. We bet this is not exactly how you imagined your future. But now you have to save yourself and your family from terrifying creatures. This is the second game in series, but that does not mean it is less scary. On the contrary, you can't feel safe here, even for a moment. There are 7 chapters with numerous challenges you have to go through. To make it even more entertaining, there are 5 side quests.
Into the Dead 2 is a brilliant mix of a runner and a shooter. There is still a cornfield you have to cross, with zombies hidden inside. It looks real and it feels real due to outstanding graphics and game mechanics.
Price: free of charge.
Fran Bow
This point and click horror game are amazing in its terrifying beauty. Just look at Fran's big eyes or her beloved cat Mr. Midnight. To be completely honest, this story is more of a sad girl with mental disorders, and we feel rather sympathetic, but still horrified in the first place. The game has 2D hand-drawn graphics. The story of a young girl who finds her parents brutally killed one day does not lose its grip until the very end. We worry about her, we want her to find her cat, get out of this creepy asylum, and get back to her aunt.
But this is not how this story ends. There are several stories in a game, one follows another. You still have to gather all the clues and puzzles around you to understand what is going on.
Price: $1.96.
Dead Effect 2
Dead Effect 2 has everything we love about good horrors. It has sci-fi elements in it that are smoothly mixed with RPG and shooter. Being part of a successful series, it offers high quality of gameplay, huge arsenal of weapon and realistic graphics. Even though horrible Doctor Wagner is dead now, you still have to fight his allies sent to kill you on ESS Meridian. This time you can play co-op with friends. You are allowed to pick one of the three characters: Kay Rayner, Jane Frey, or Gunnar Davis.
Go back to more aliens and spaceship explorations. The story mode is amazingly well-developed with numerous small details you don't want to miss. The controls may be a little challenging with lots of options for a virtual joystick on your screen, but you will get used to it in no time.
Price: free of charge.
More Horror Games to Come
There are definitely some really great horror games we've missed on the list. And without a doubt, you know more amazing options for true fans of bloodthirsty horrors. They may be puzzles, adventures, shooters, gloomy RPGs, or just pure horrors. We offer you to check out games from our list and share your impressions in the comments. If you have more games to add to the list of the best horrors, write their names to us, and please explain why they deserve to be here.