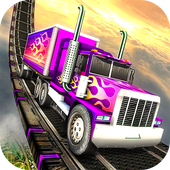 Impossible Truck Tracks Drive
Author:
Tech 3D Games Studios
Acejoigny_com is not an official representative or the developer of this application. Copyrighted materials belong to their respective owners
Impossible Truck Tracks Drive review
Hey truckers welcome to new Impossible Truck Tracks Simulator game where you can drive amazing trucks on massive heights to touch the skies like a legend. Driving big trucks on impossible tracks that are sky high is dangerous task for this you need real truck driving skills. If you love driving big truck or heavy vehicles then this truck simulator game is for you. Get behind the wheel of a huge truck with big steering in hand to perform your duty as a legend truck driver. While controlling impossible truck driving take care of obstacles and flying helicopters other wise your truck will be crashed. Roads are impossible to drive and one mistake can cause a huge destruction to cargo truck.

In survival simulator games climbing heights with extreme trucks on mega ramps that have sky limits is hard driving task because you have to avoid fall down from massive height. Sky high driving with heavy vehicles is a job of great responsibility. Take control of big truck for this simulator task in this transport game of big vehicles. The path is narrow so as a real truck transport driver take control of big cargo vehicle driving through containers and trucking mega ramps to stop impossible fall down from massive impossible heights. While driving heavy big rig truck the fast truckers drivers climb and jump to overcome their stunt madness by cruising through the sky.

This transport truck adventure is a thrilling offroad truck driving game with freestyle feat and insane stunts on crazy heights. This simulator game of 2017 is a test and training for drivers who have height phobias. As a unpossible racer climb massive gravity defying grand paths in impossible tracks driving simulator game of 2017. The only hurdle in your way is time and challenging hurdles.

Impossible Truck Tracks Drive Features
- No internet connection required
- Mid-air stunts and sky high driving tracks
- Realistic physics for real driving experience on impossible tracks.
- Xtreme Truck stunts and realistic driving simulation
- New free driving game of 2017 with thrilling new high tracks
- Amazing tracks dangerous sharp turns with jumps and obstacles
- Heavy nitro engine for acceleration for impossible racing simulator experience
Unfortunately, professional review of the Impossible Truck Tracks Drive app is not yet ready. This app is on the list and will be reviewed in the nearest feature. Meanwhile, you can find more from the official description below.
If you have something to say about this app and make own review - write us. We are looking for talented app critics!
Become a critic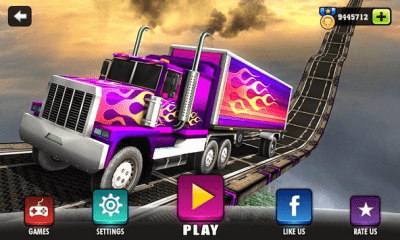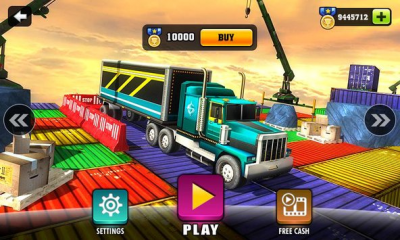 Impossible Truck Tracks Drive