5 Indie Games That Ruled The Decade (and 5 Sequels We're Still Waiting for)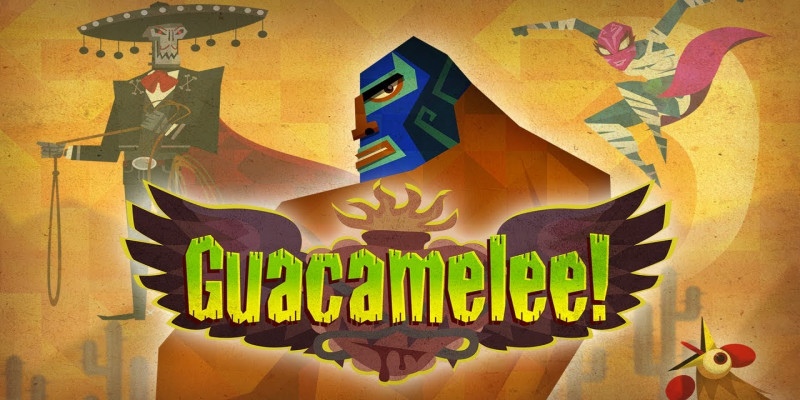 It's a romantic time of indie entrepreneurs and developers now. The XIX century inventors, like those from novels by Wells, Verne, or Shelley, would feel at home in the computerized XXI century, even more indie-friendly. As for the writers themselves, they would probably find еру gaming industry even more attractive than literature, or combine both, becoming partly their own characters.
No wonder indie projects flourished throughout the 2010s, and indie game development, in particular, gave us some projects that defined the decade. It became even easier for an indie title to become a hit after Steam and Xbox 360 were launched, delivering projects to players, and players to developers. Independent creators are now required to make their games first, wasting much less effort on promotion, and it pays off.
Another way for the world to get indie-friendlier was crowdfunding. Even if the developer didn't have enough money to get the process started, there was Kickstarter or Indiegogo for those confident and determined. The result is the flood of new titles, bringing some really great ones. And here are the ten most influential indie games of the decade; some of them still making noise, and some obsolete enough, but promising to deliver a good sequel. Let's start with the most obvious.
Minecraft: a Hit
Though Minecraft has been around since 2009, it's the 2010s that it defined and partly shaped. In addition, it was in 2011 that the game was fully launched. And in 2014, Mojang, the company that developed and ran Minecraft, was acquired by Microsoft.
Its creative potential made Minecraft the biggest virtual playground, a sandbox and a survival place at the same time. Now it has its official AR-spinoff, Minecraft Earth, and lots of unofficial mods. As for platforms, it's available on phones and tablets, desktops and consoles, and even on cars.
Axiom Verge: Sequel Wanted
Thomas Happ made the first Axiom Verge in 2015 for PS4, and then it hit most platforms available, including Nintendo Switch. It's an old-school platformer that features, though, probably the richest visuals in numerous love confessions to the Golden Age. Critically acclaimed and loved by Steam users, this game remained the only project by Happ all these years.
The good news is that the sequel is officially confirmed, at least for Nintendo Switch 2. The trailer was released in December, and what we see is the original ideas on a new level. The Metroidvania style is still here, and the visuals are still nostalgic but spectacular.
Shovel Knight: a Hit
It's a 2014 game that made it to almost every console available then or later, as well as for PC. Since the release, it also received four expansion packs and one sequel, named Shovel Knight Dig. The developers succeeded at recreating the spirit of retro platformers, taking NES games as the inspiration source.
The protagonist has made lots of cameos in other games since then, including Blaster Master Zero, Yooka-Laylee, Azure Striker Gunvolt 2, and so on. But the influence the game had goes far beyond. Its creativity inspired by the nostalgia was one of the reasons to make platformers great again.
Mercenary Kings: Sequel Wanted
Shoot 'em up games were far behind platformers in retromania that took over indie gaming in the 2010s. Mercenary Kings was an exception, a horizontal shmup that made it to absolutely most consoles of the 2010s and delivered tons of fun for those still missing R-Type or Gradius.
Alas, the original concept delivered in the first game didn't go far beyond that. That's why we want a sequel. It hasn't been announced or hinted at yet, but we hope Tribute Games will include it to the releases scheduled in 2020.
SteamWorld: a Hit
Strategy games were not that popular in the 2010s, but a subgenre called Tower Defense (after the eponymous game) made it big on mobile platforms. The SteamWorld is one of the best representatives of the genre, and it inspired four more sequels, each in a different genre, but sharing the common setting and visuals.
Now SteamWorld is one of the most influential indie franchises, and we want more robot adventures after the end of the world. It's the rise of the machines where we play for Skynet, so let those humans bite your shiny metal parts. How could such a game miss?
Ori And the Blind Forest: Sequel Wanted
Please don't laugh: it's a 2D platformer again, something like Limbo: dark, mystical and poetic. Ori is a strange creature in the forest, full of darkness and lights contrasting, and the gameplay is rather immersive than exciting.
Well, the good news is that the sequel has already been announced. But we know production takes time, so our eagerness only grows on hearing this since 2017. Let's hope they won't postpone the release, scheduled on February 2020.
Guacamelee: a Hit
One of the most colorful and festive games of the decade is another Metroidvania, inspired by Mexican lore and traditions. The protagonist is a simple Mexican farmer Juan given the strength to save the daughter of El Presidente from the dead villain. In the meanwhile, the fresh fighter jumps between the living and the dead, taking the powers of both worlds.
The sequel was released in 2018, and it was as successful as the original, due to its vitality in spite of so much death and afterlife involved. The pun in the name shows the essence: taste, taste, and taste again.
Hollow Knight: Sequel Wanted
And here comes another Metroidvania, with an insect knight as a protagonist. Sounds strange, huh? But that's where the game succeeds: it takes us to a world hard to imagine, but easy to live in as it's here. Its unusual combat and exploration system was a real surprise to most gamers.
The sequel has been announced already; but will it be really out in 2020? We hope so. There's never enough Metroidvanias, especially that unusual. What will they surprise us with?
Undertale: a Hit
This pixelized RPG made mostly by one person, a composer Toby Fox, is very atmospheric and musical. It's one of those modern RPGs where all your actions affect the further story, but its visuals rather remind pixeled up graphics of the early 1990s. Your character is a child who has fallen to the Underworld, and now he's trying to survive both physically and mentally, not letting the rage take over.
It's a great game acclaimed by both critics and players, combining retro flavor with modern experience. And, of course, the music contributes a lot. Not that it's a trendsetter; it's rather a unique gem.
Fez: Sequel Wanted
​
Released for Xbox 360 back in 2012, this game was greeted warmly immediately, and Phil Fish, the author, announced the sequel the very next year. But it didn't take long for him to withdraw the announcement for an anecdotal reason: an argument on Twitter. Somebody must have hurt Phil seriously, as he said to leave the gaming industry.
Still, we want him back, apologizing for those mindless bullies and trolls. And we want Fez back with a new installment.
Your Best Indie Game: Opinion Wanted
And what do you expect? Which indie games do you consider the most influential in the2010s? Which did you adore the most? Drop a comment with your story, because it matters.