Is Xbox's PlatinumGames Collaboration 'Scalebound' Finally Getting a Second Chance?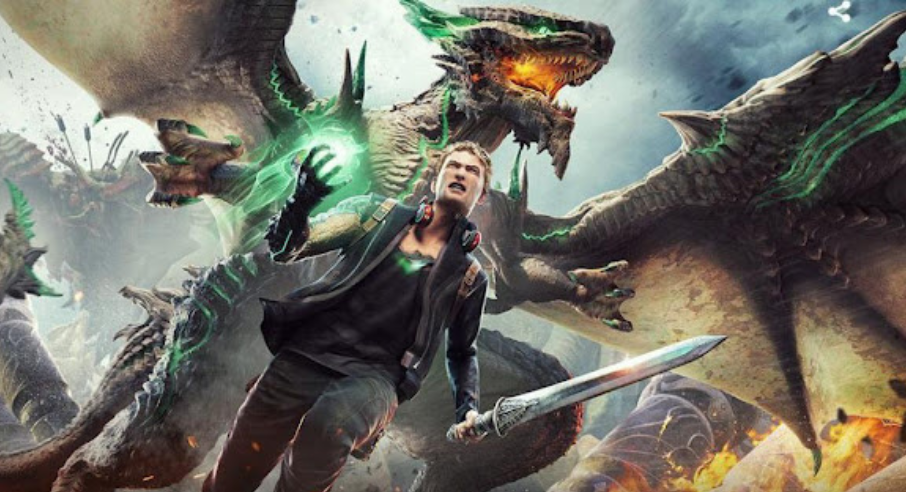 PlatinumGames and Microsoft have had an interesting partnership in the past that produced mixed results for gamers. One of the most anticipated games from this collaboration was called Scalebound, and it was set to be a unique action RPG. Sadly, the game was canceled in 2017. Now, there are rumors that the Xbox Series X|S may see its revival!
Scalebound was first announced at E3 2014 and expected to deliver on an ambitious promise of controlling both a human character (Drew) as well as his dragon partner Thuban - with four-player cooperative play built into the experience. It would have been quite different from other Xbox exclusives, given its strong RPG elements too. According to Shpeshal_Nick, an insider close to Microsoft and PlatinumGames' talks regarding Scalebound's revival, things are still in the early stages with no concrete details yet available - so take this news with caution for now!
Furthermore, Atsushi Inaba from PlatinumGames mentioned during a 2020 interview with Eurogamer that he'd be interested in bringing back Scalebound down the line if given some time or resources. Moreover, Some features from Scaledound might have found their way into Bayonetta 3 - which was released last year as an exclusive Nintendo Switch title – although this has never been officially confirmed by either party involved.
These rumors offer a glimmer of hope for fans who've waited patiently over these years, but nothing is concrete just yet! Hopefully, we will hear something soon on whether Microsoft and Platinumgames' partnership brings back Scalebound on Xbox Series X|S. Until then, we can only speculate based on existing clues!